Încerci să ștergi un folder/un fișier iar acesta nu se lasă șters și îți dă o eroare de genul "Cannot delete file: Access is denied"; "Cannot delete folder: It is being used by another person or program"; "Make sure the disk is not full or write-protected and that the file is not currently in use"?
Dacă da, atunci ai nimerit bine, IObit Unlocker este soluția "supremă"!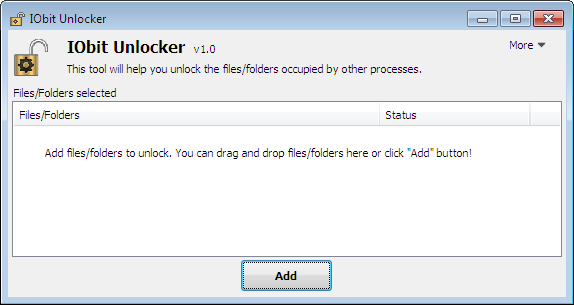 IObit Unlocker este un program complet gratuit care deblochează folderele blocate pentru a putea fi modificate sau șterse fără probleme, rezolvându-ți astfel definitiv această problemă des întâlnită.
Atunci când instalaţi IObit Unlocker aveţi mare grijă la chestiile cu care vine în plus, așa că debifăm ce apare în imaginea de mai jos, asta doar dacă nu le dorim.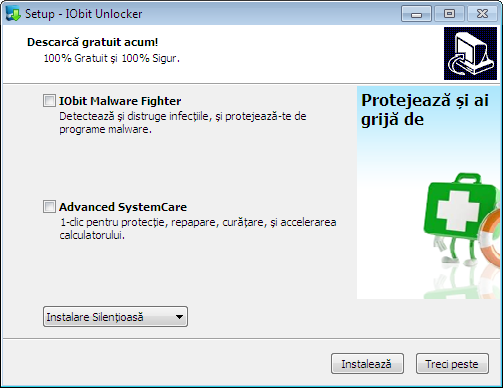 După instalarea
acestuia mai departe e simplu, tot ce trebuie să facem este să dăm
Add
sau să băgăm folderul cu drag&drop în program și să-i dăm
Unlock
sau
Unlock & Delete
pentru deblocare și ștergere,
Unlock & Rename
pentru deblocare și redenumire,
Unlock & Move
pentru deblocare și mutare și
Unlock & Copy
 pentru deblocare și copiere.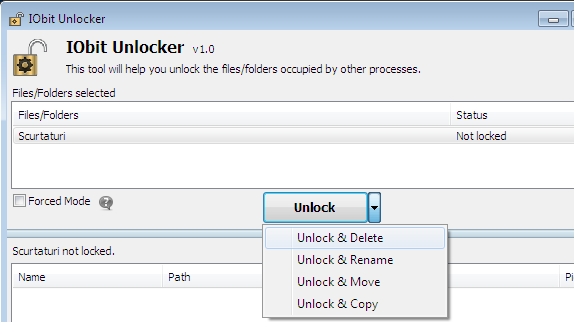 Acesta este singurul program pe care-l folosesc pentru atunci când nu pot șterge/modifica un fișier/folder anume, și nu pentru că aș fi rasist cu alte programe, dar pur și simplu funcționează excelent și nu am avut nevoie de alceva.