SocialFolders este o aplicație apărută recent care ne ajută să sincronizăm ușor conținutul de pe site-urile sociale precum facebook, youtube, twitter sau pentru copiere lor în calculator pentru eventuale backup-uri sau pentru utilizare personală.
SocialFolders este gratuit si poate fi descarcat de aici: http://socialfolders.me/
Instalare SocialFolders
În timpul instalării o să ne ceară să ne înregistrăm, completăm chenarul, nu o să trebuiască o validare pe email, iar după instalare o să se deschidă în browser site-ul oficial de unde o să sincronizăm sau descărcăm tot ce dorim de pe rețelele sociale.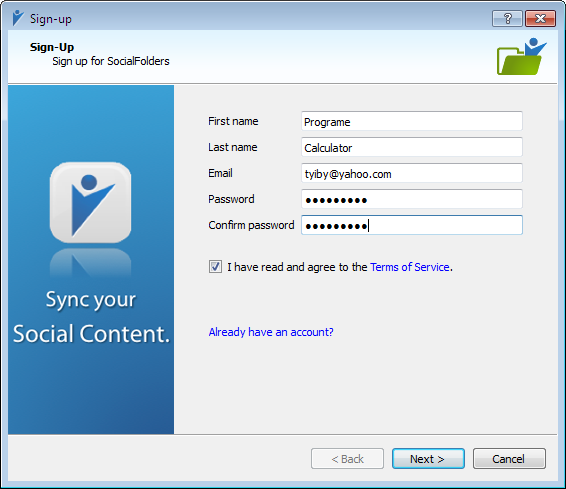 Pagina care se deschide în browser după instalare este https://socialfolders.me/social_folders/services, pentru a începe sincronizarea/descărcarea de conținut de pe site-urile sociale facem click pe chenarul portocaliu, unde scrie "Connect to your first service", alegem rețeaua socială, spre ex. twitter, "Connect to facebook" iar apoi îi dăm acordul de descărcare/sincronizare.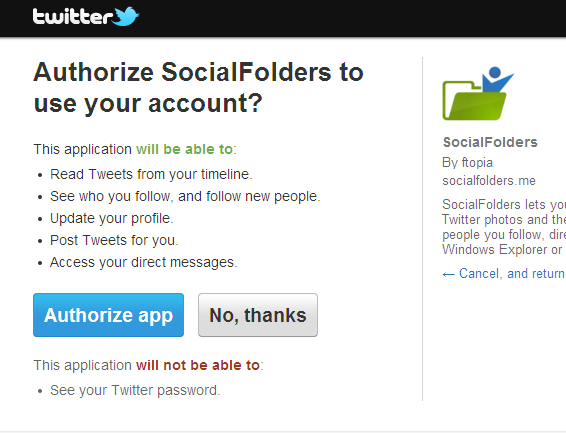 După ce i-am dat accesul putem liniștiți să descărcăm conținutul de pe site-ul de socializare ales făcând click pe "Download all my photos".
Unde găsim conținutul descărcat?
Start – Computer sau "My Computer" iar pe partea stângă este "SocialFolders", click pe el și aia e.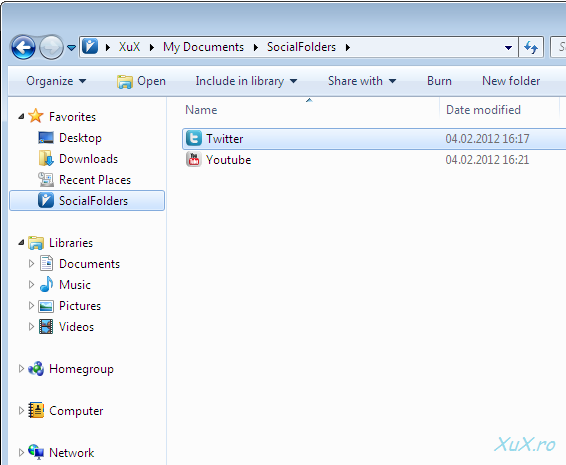 Sau pe pagina web https://socialfolders.me/social_folders/services
Aplicația se asigură singură să ai conținutul actualizat în foldere fără să fii nevoit să te conectezi mereu la site-urile la care te-ai conectat deja, tot ce bagi în acele foldere se actualizează automat pe site-urile de socializare și vice-versa, tot ce bagi pe site-urile de socializare se actualizează automat în folderul "SocialFolders" din imaginea de mai sus, practic totul se face în "timp real".