Avem fişiere în calculator de care am vrea să scăpăm definitiv? Şi când spun definitiv, mă refer la modul de a scăpa de un fişier sau mai multe fişiere făra posibilitatea de a le recupera vreodată cu vreun program.
Super File Shredder este un program gratuit cu care putem şterge definitiv fişiere din calculator.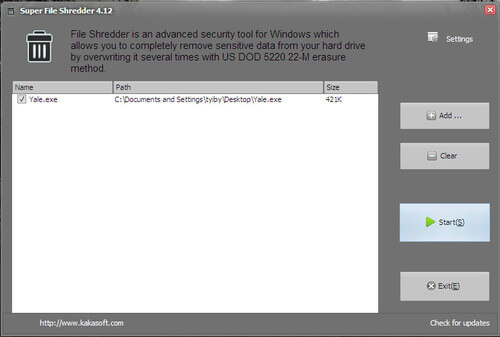 Odată instalat în calculator o să observăm din start faptul că programul e foarte uşor de utilizat.
Pentru a şterge un fişier / folder cu acesta o putem face fie ducând fişierul / folderul cu drag & drop acolo unde apare "Drag and drop files here to shred", fie dând pe Add din partea dreaptă.
După ce am selectat fişierele pe care dorim să le ştergem dăm pe Start(S), opţiune aflată pe partea dreaptă, şi instant toate fişierele o să fie şterse prin metoda default, DOD 5220.22-M.
În caz că vrem să modificăm metoda cu una mai puternică ne ducem pe Settings, opţiune aflată sus pe partea dreaptă, iar apoi pe Alogrithms, de unde selectăm algoritmul prin care să ştearga fişierele automat de fiecare dată, cel mai puternic fiind Gutmann.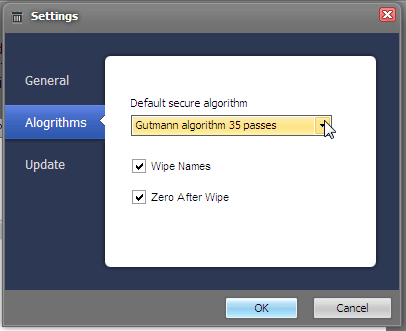 Super File Shredder este o aplicaţie excelentă pentru ştergerea fişierelor definitiv.
Rulează pe Windows XP, Windows Vista, Windows 7 şi Windows 8.