Programe de parolat foldere sunt multe, dar nu toate ne oferă exact ceea ce ne-am dori de la un astfel de program, şi nu toate sunt complet gratuite, cum ar fi Folder Lock, un program excelent de care am vorbit acum ceva timp, dar care din păcate este gratuit doar 5 zile.
Wise Folder Hider, în comparaţie cu cel amintit mai sus, este un program complet gratuit cu care ne putem parola folderele. Imediat după instalare o să trebuiască să setăm o parola cu care o să putem accesa folderele parolate cu acesta. Scriem parola de două ori iar apoi dăm OK.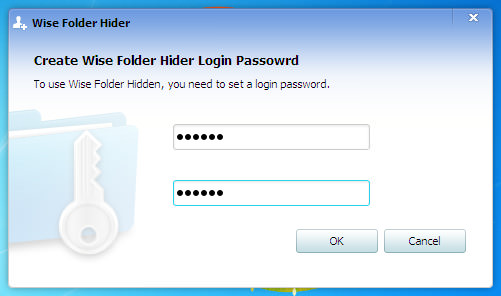 După ce am setat parola o să se deschidă interfaţa programului, care cum era de aşteptat, arată foarte bine.
Pentru a adăuga un program spre parolare / ascundere facem drag & drop, adică luăm folderul cu click şi îi dăm drumul acolo unde apare "Drag and drop files or folders to the blank area to hide".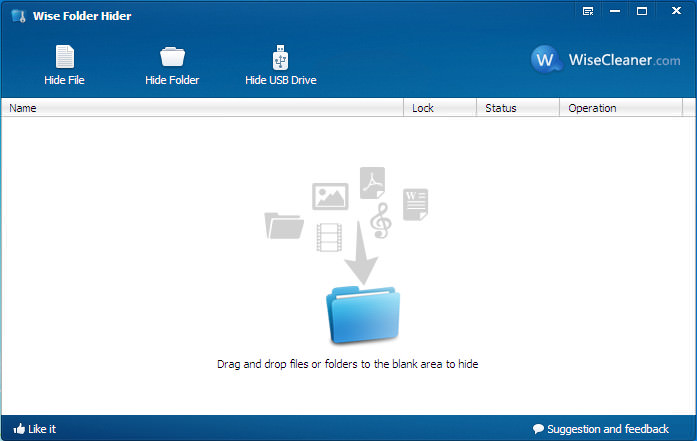 Imediat după ce adăugarea folderului acesta o să fie ascuns şi parolat, iar accesarea lui o să poată fi făcută doar din programul acesta. Pentru a face vizibil din nou programul si a-i scoate parola dăm de la Operation pe Unhide, iar pentru a-i seta o parola pe Set Password.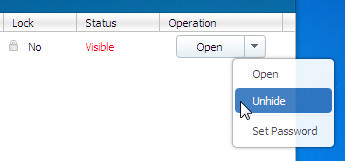 În plus de asta, acesta mai este capabil să paroleze / ascundă o unitate USB.
Wise Folder Hider rulează pe Windows XP, Vista, Win7/8.